When it comes to school safety and the health of our children, having access to the school directory is paramount. One way to ensure the ultimate care for our children is with the best telephone systems for schools. Until new technology revolutionized communications, schools were stuck with traditional landline phone services.
VoIp (Voice over Internet Protocol) systems are changing how schools conduct their communications. Since VoIP phones for schools come with a wide range of features such as video web conferencing, text messaging, and call recording, many schools are upgrading to the more economical VoIP phone systems and discovering many benefits.
To get the most out of VoIP reviews for telephone systems, learn more about VoIP phone systems for schools, and improve school safety in 2022, continue reading.


What is a School VoIP Phone System?
According to VoIP reviews, school VoIP phone systems allow users to place or receive phone calls from almost any location throughout the world, providing there's a reliable internet connection. Conversations are made via the internet on a computer network rather than conventional landline telephone systems.
What Are the Benefits of the Best Telephone Systems for Schools?
When school VoIP phone systems are installed at a school, there are many benefits that come with a VoIP phone system that landlines phone do not have. They are installed in the same way as other businesses and organizations.
Here are some of the benefits of the best telephone systems for schools:
VoIP phone systems are easier to integrate and upgrade than other communication networks, providing enhanced customer service.
VoIP phones for schools generally lower the school's monthly phone bill by 20-30% and offer flexible plans for extra lines.
School VoIP phone systems are flexible and customizable. They can also grow and expand as the demands of the school fluctuate.
VoIP phones provide features such as call recording, video conferencing, call forwarding, and work with IVR technology.
School VoIP networks offer quality monitoring and reporting tools and come with easy navigation buttons, making the experience easier for the user.
Besides the benefits mentioned above, best telephone systems for schools provide a wide range of features that help school safety in 2022, especially during school evacuations and emergency situations.
Below are some more benefits on how VoIP phone systems are improving school safety:
Enhanced 911
Whenever there is an emergency situation, seconds matter. Therefore, when the emergency responders receive the emergency call, they can be certain about the location and get there faster. With enhanced 911 features, schools can transmit the building location or room number to the emergency responders when contacted.
Integration
According to VoIP reviews, the best telephone systems for schools integrate with other technologies much easier than conventional landline phone systems. This includes other applications such as digital signage and emergency onsite notifications. Further, they can be automatically upgraded with software updates.
Reliability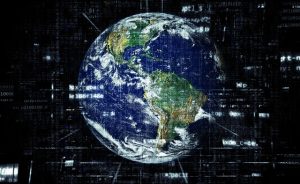 In most situations, school VoIP networks are more reliable when compared to a legacy system. VoIP systems are geographically distributed with a robust infrastructure that still functions when a power outage occurs. Even when there's no power, school staff members can carry on conversations and login to site administration controls.
When Is a Good Time to Upgrade to VoIP Phones for Schools?
Right now in 2022 is the perfect time to upgrade to a VoIP phone system for schools, even if your school system is set up for ethernet, VoIP is still a viable option. School VoIP phone systems work with legacy phone systems; moreover, you can have your existing landline system enhanced with a VoIP network.
Where to Get the Best Telephone System for Schools in 2022?
All VoIP reviews point to the high-quality reviews at Techtopia. Here at Review VoIP, we provide the best VoIP service providers for schools with a number of benefits for school administrators looking to make the switch or upgrade their current phone systems. We help schools find the best VoIP system that meets their needs and demands.
For more information on how Review VoIP can improve your school safety and keep you connected at all times, ensuring you always have access to your phone system, call us today or take a minute and fill out our contact form.